Happy Summer! Hard to believe that July is already here. 2019 may be the quickest year yet! I think I may say that every year now, though…
We have been hard at work, wrapping up some projects and starting new ones. Here is a mid-year update on where we're at with projects. We have a few clients who have worked with us before and are back for a new phase of their project.
First, we are working on a major kitchen renovation for clients in Santa Rosa that will include a butler's pantry and bathroom phase. Below is a 3D image of what the butler's pantry will look like when completed. We are working with a palette of walnut and Anastacia soapstone with brass accents. It is masculine and sophisticated. I cannot wait to see this come together and share before and after photos. It's going to be good one!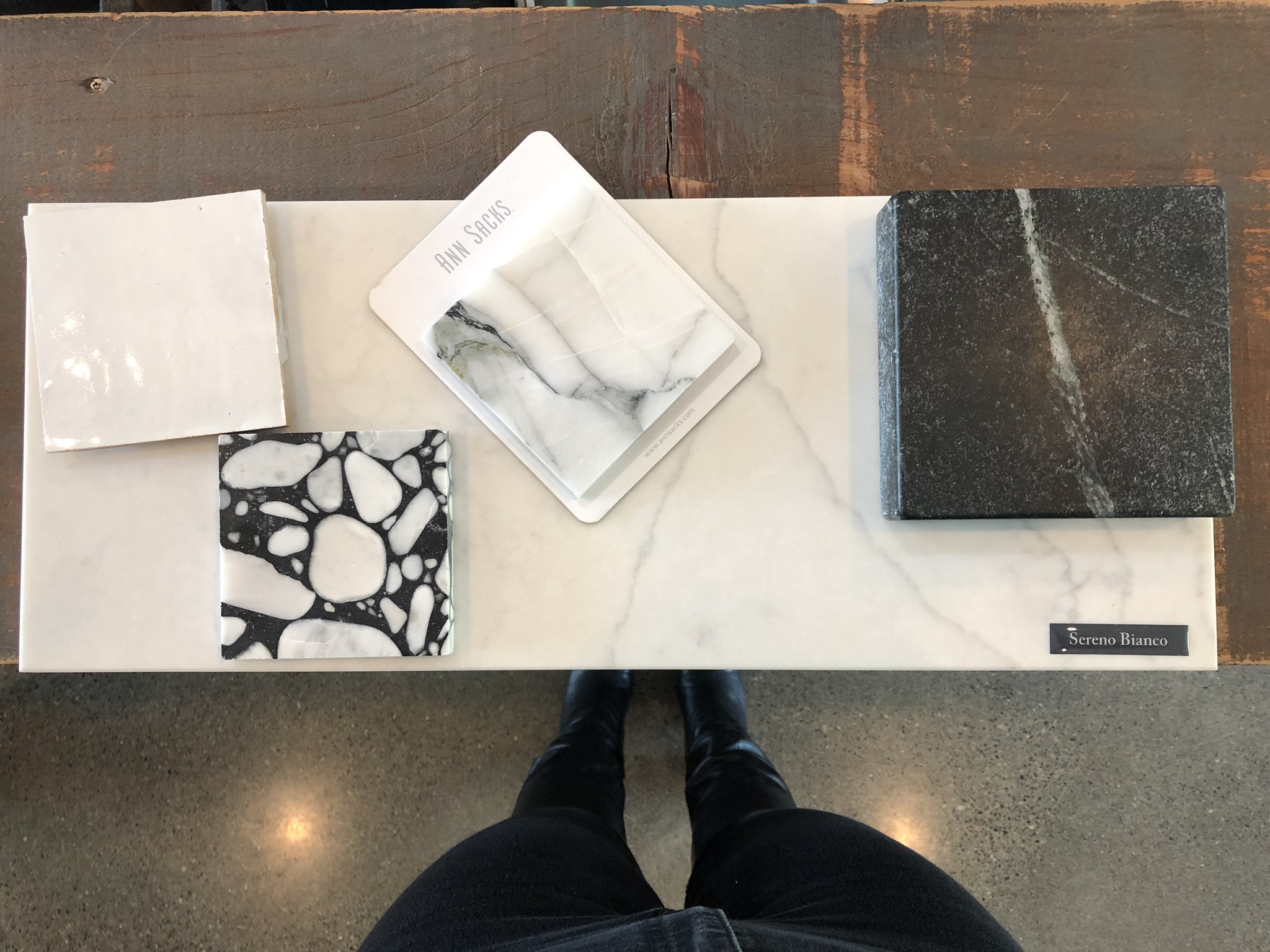 Then a starting palette for a master bathroom retreat…
Also in Santa Rosa, we are finishing phase one of a full house renovation, which included the entire first floor. We are just waiting for the final furniture bits to arrive and then we'll install and photograph this very pretty project. Then, on to phase two – the second story!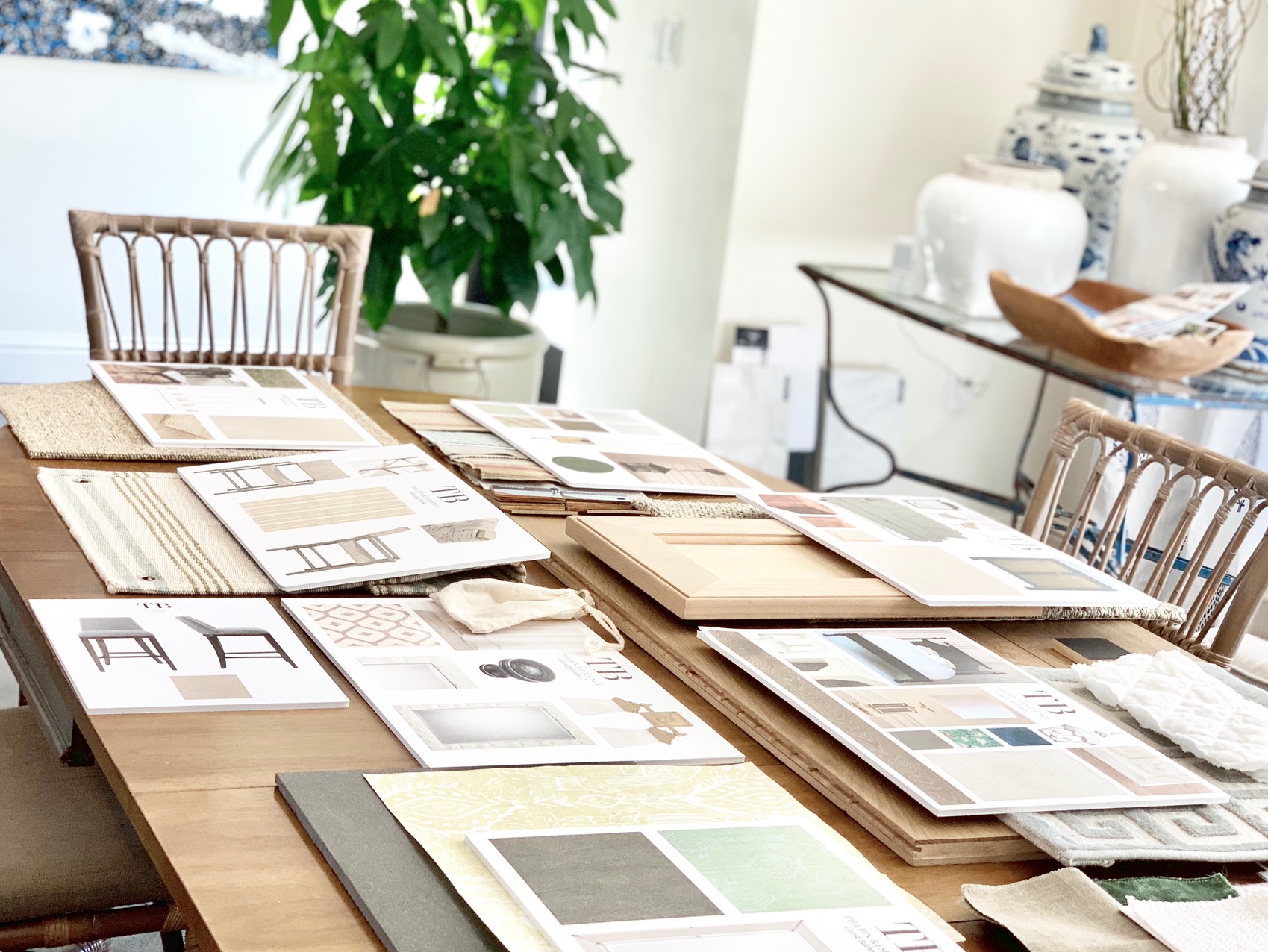 …Followed by furniture planning
The views at this next full house renovation set the backdrop perfectly for a major renovation and furnishing project. We have just about completed the installation and are just wrapping up a few loose ends. We had fun adding a few gorgeous plants in some one of a kind pots. Just wait until you see the after photos of this one. It is pretty special!
We are also working on a fire re-build in Fountain Grove. We worked on some light space planning, did full material specifications, and construction is well under way. If you look real close, you can see the layout for the box grid wall being built to surround this office fireplace.
I'm looking forward to seeing this project come together for this fantastic family. This project lives up to our reputation for making elegance comfortable!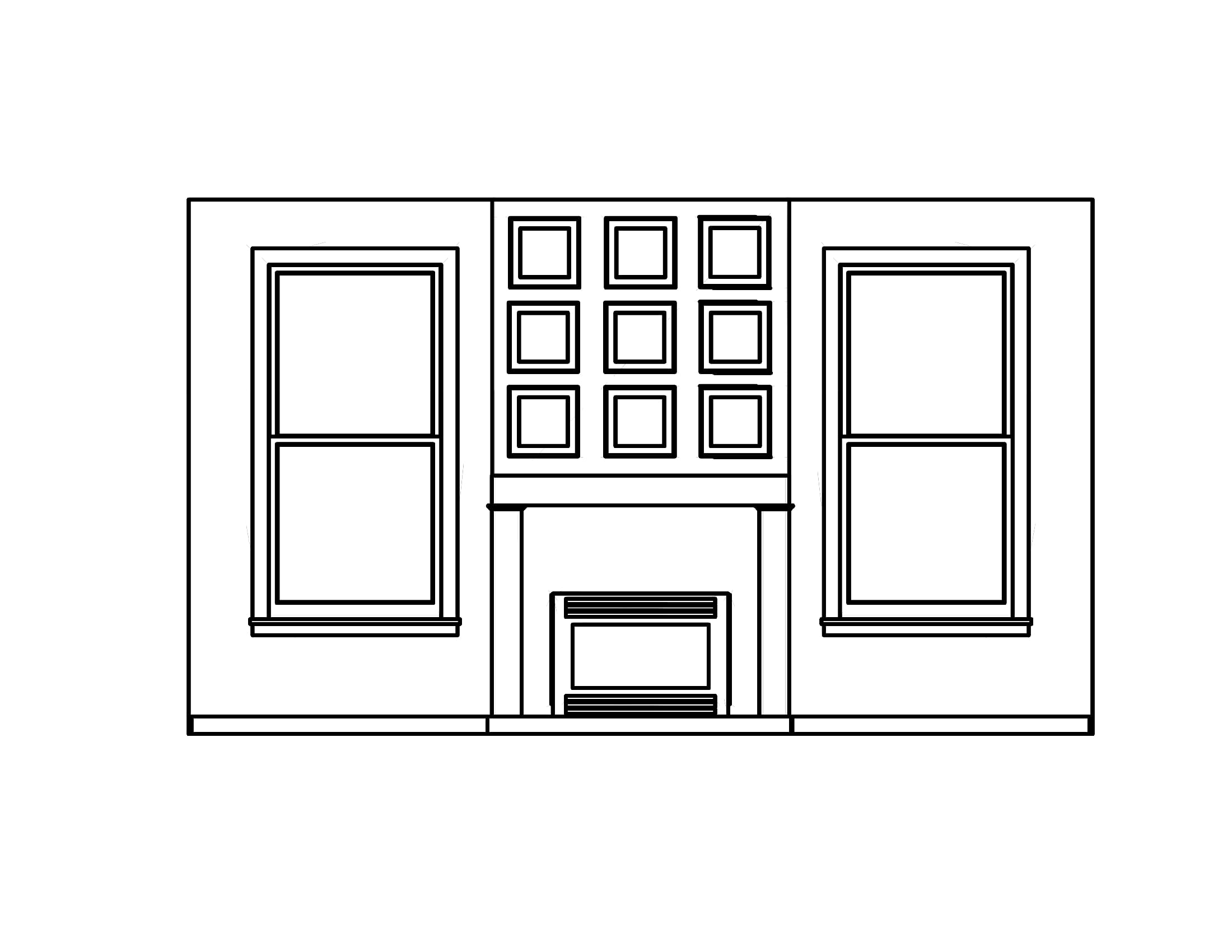 Here is the elevation of what it will look like…
Finally, we are just in the starting phase of materials for a beach house in Dillon Beach. Working with a gray and white palette with hints of pale blue and a splash of yellow. A new accent color that we have fallen in love with. We are looking to lighten and brighten this house with a classic blend of materials.
We are working on a few other projects that we will showcase as the year continues and it looks like we may need a much bigger idea board moving forward!
I hope you enjoyed this sneak peek of what we are working on and maybe, just maybe it will spur you on to start a project of your own.
Tama Bell Design is an interior design firm with projects in Santa Rosa, Healdsburg, Sebastopol, Petaluma and throughout Sonoma County and the Bay Area.